2020-12-12 Sat 23:45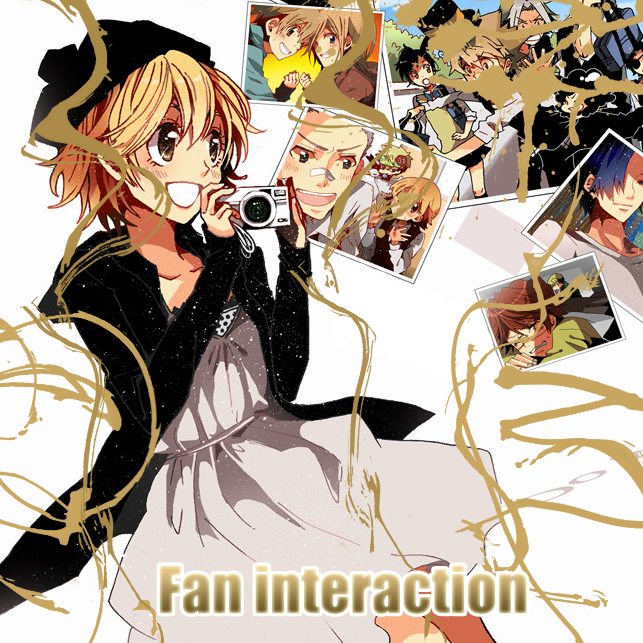 Talk with the Characters!
To all curious non-players who add us as fans, you are now allowed to ask our characters questions!
All you have to do is put an "@character" in your plurk and ask your question.
Please do not reply to the characters' plurks as they are strictly in-game only.
Please use only English as we are an English group. Do not private plurk. Also, do not bash or fight with the characters; if there is any trace of bad attitude, the Vendice may be alerted and he will order you to be blocked forever.
There may be pairings involved in the game, which are according to the roleplayers' own right to choose who they want to be paired with, so please respect them and not talk about other pairings. (e.g. Asking Mukuro about 1869 situation when he is currently in 10069 condition. You may ask their love-related situation just to make sure though.)
Please also note that if the roleplayer is uncomfortable with answering you, they may choose not to reply, and for this we apologize for the inconvenience. We are working very hard for you, so we only hope that everyone will be happy with us.
内含中文說明 V
在此宣佈允許加為粉絲的好奇人民召喚本遊戲裡的角色大哥小姐們與他們談天、問問題,只要在自己的噗上使用"@角色名"就行了,不許在角色的噗上回覆。
但請注意由於是英文專團,只允許使用英文溝通,也不許私噗,不許駡陣、職責或吵架等惡劣行為,假如發現以上不良行為,復仇者是可以被通知並採取行動把你們封鎖不許再觀看遊戲。
遊戲裡本身會出現CP狀態,這都是角色扮演自己有權利做的選擇,所以除非是遊戲之中的CP,請尊重他們別直接談到其他的CP。(例如:10069的狀態反而問阿骸了1869的情況。想確認的話可以問角色的戀愛情況吧。)
也請注意,如果角色扮演人本身覺得回答不了你們,他們可以故意忽略你們的噗,在此真的很抱歉。我們已經很用心為大家表演了,希望大家會開心就好。